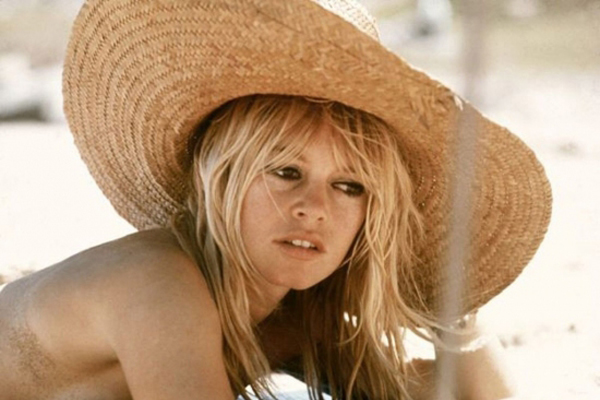 AND GOD CREATED… BRIGITTE BARDOT
Brigitte Bardot and Saint Tropez… more than a love story, it's a inseparable relationship when is mentionned one or the other, the movie star icon of the 60's who settled down since 1958, where one could say BB discovered Saint Tropez, small fisherman harbour on the Mediterranean sea, one bright day of 1956 on the scenes of the movie "Et Dieu créa la femme…" 
Launched last June, the Museum of La Gendarmerie & du Cinéma has obviously offered a large stand on its permanent exposition, on the 2nd floor, among the actresses where posters, photos, extracts of films and songs as well as a chest of Marianne will represent here.
But from the 1st of February, the tribute to Brigitte Bardot will occupy a large part of the ground level, with an exposition of unknown photos, taken more often by local photographers and amateurs, showing the most well known French actress in her tropezian environment. One will see the movie star in places which made Saint Tropez in the 60's, such as Le Gorille, le Café des Arts, le Club 55, le Voom Voom, the shop Choses.. and amongst personalities such as Jacques Charrier, Françoise Sagan, Roger Vadim, Eddie Barclay… 
We will discover Brigitte Bardot with friends such as Louis de Funès and the movie team of Le Gendarme et les extra Terrestres, or listening to a music group of Jazz Manouche making them becoming well known in France : the Gipsy Kings. Or photos of her in her stunning beauty on a pontoon in front of La Madrague or on a Riva boat.
At last but not least, how could we recall Brigitte Bardot without mentioning her commitment to the animals protection, as her name has been for 3 decades associated to the Foundation she created and financed in 1986, mainly by selling on auction her jewellery and other personal objects ? From the launch of her foundation to her name on the vessel of Sea Shepherd Association, approximately 20 pictures prove her commitment in this cause where she remains a national icon.