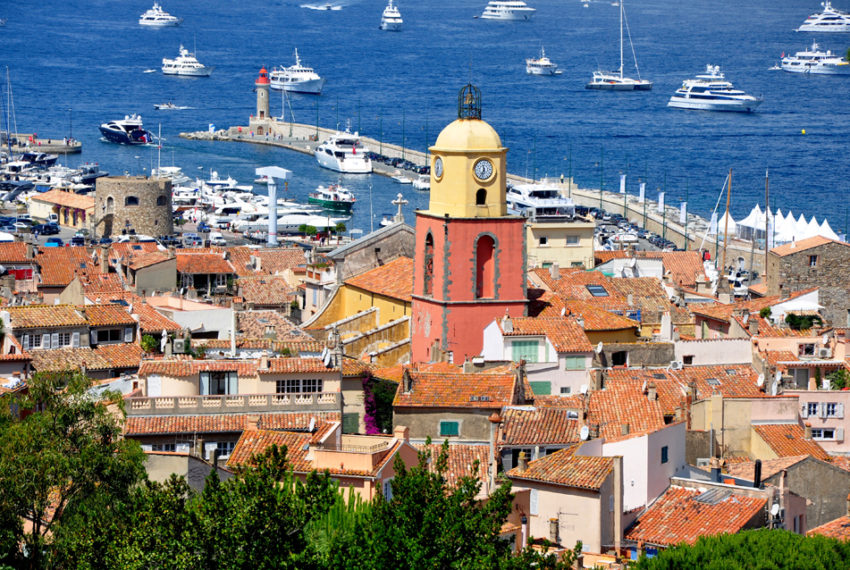 SAINT-TROPEZ, THE MYTH…
What a endless topic … Until the 50's, the name of Saint Tropez was synonymous a peaceful village where painters such as Signac, settled in a small fishermen harbour at only 8 days driving from Paris.
It was the place where Dunoyer de Segonzac and Colette have lived and died in 1954. The same year, without knowing,  a young writer of 18 years old, Françoise Sagan, gained success with her first book "Bonjour Tristesse" and where a young film maker, Roger Vadim, came to shoot his film, in the area of La Ponche, film which would become a scandal " Et Dieu créa la femme…"
Between 1954 and 1960, these young and brilliant artists of Saint Germain des Prés, launched this place-to-be for happy fews into a must destination for tourists.
Here on Saint Tropez peninsula, we are far from the busy cities of the Cote d'Azur and its exploding urbanisation. Tropezian people are looking for beautiful provencal countryside, the peace and festive atmosphere unique in Saint Tropez only when they feel like it. The villas  are built on a traditional provencal architecture, but also with more contemporary style where more and more buyers tend to choose.
Real estate market in Saint Tropez :
In Saint Tropez, buyers have a large choice of properties for sale : a charming typical "pied à terre" in the old town, a high sanding apartment with sea view, a lovely fisherman's house with charm & authenticity, provencal houses nested in beautiful greenery up to luxurious properties with sea view…
Apartments for sale are starting around 10 to 15 000 €/m2, depending on its standing, a terrace… but to get a sea view, prices rise from 13 to 25 000 €/m2 and even more.
For properties with campaign view, prices start around 2 to 5 million €. For a sea view property, prices start around 5 million € up to 15, 20 and more … for prestigious properties with a great location, view, exposure and address…